Have you booked your trip to KC for the 2019 Client One Sales Summit?
Featured Speaker: Mitch Holthus
Do you hear that? Does he sound familiar? He should. Mitch Holthus   is the voice of the Kansas City Chiefs and has been since 1994. He is the longest tenured play-by-play voice in Chiefs franchise history. In addition to his play-by-play duties, Holthus also hosts the "Minute with Mitch" television series seen and heard in five states, and he hosts the "Chiefs Insider" television show. He has appeared on ESPN, FOX and other national outlets.
Get a backstage pass.
During the Sales Summit, you'll get to go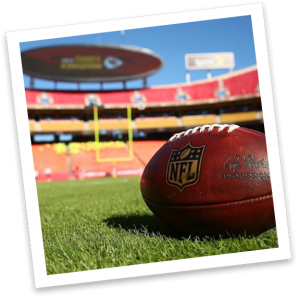 behind the scenes at Arrowhead Stadium, home of the Chiefs, where you can attend the award ceremony and tour the facility.
Now is the time to act.
We understand it's a busy time. But if you want — or need — to attend the Client One Sales Summit in 2019, now is the time to register. We need to know to save a place for you. Don't delay! We're looking forward to seeing you.